Experienced Kansas City Metro Attorney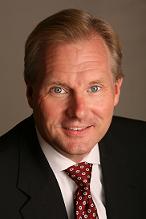 James R. Orr has spent over 25 years providing legal representation to individuals, families, businesses, and public entities throughout the Kansas City area. He is dedicated to helping clients find legal solutions that are effective and economical. He can help you, too.
A lawyer's job is to translate a client's wishes into legal action. Clients want, and need, a relationship based upon trust and communication. Many clients are frustrated by the experience of hiring a seasoned practitioner, but getting a novice attorney and having to work through the chain of bureaucracy of a law firm to work on their case. Clients deserve custom-tailored solutions and individual attention, not mass-produced, "one size fits all" representation. The client's individual needs come first.
Licensed in Kansas and Missouri
Jim has earned an excellent reputation for helping clients translate their particular wishes into effective and efficient legal action, in both transactions and litigation at the trial and appellate levels. He is available to assist you with your legal concerns such as:
Business and Corporate Law: Jim is acutely aware of the important legal concerns facing small business owners. He focused on the legal challenges business face every day, and he is committed to protecting your interests.
Municipal and Real Estate Law: Jim works on a variety of issues involving government entities, businesses, developers, and private citizens, including zoning and planning, development, water appropriation, and municipal and public law issues.
Family and Domestic Law: It takes a keen understanding of business to resolve complex matrimonial cases. While divorce is an emotional subject, the termination of a marriage is much like the severing of any partnership, particularly when retirement plans and family-owned businesses are involved. It is crucial to have an understanding of the economics of businesses and investments to achieve the best result for a client. Of course some matters, such as child custody and child support, go beyond financial concerns, and require a sensitive understanding of family dynamics. An attorney must understand your family, while helping you plan for tomorrow.
Clients benefit from the diverse skills of a lawyer who is committed to resolving the case. Jim strives to provide clients with top-drawer assistance at a lower cost that many firms simply can't offer. Clients have come to count on:
A breadth of experience representing individuals, businesses, and public entities.
Direct communication with the lawyer handling your case.
Efficient and practical solutions that can save you money.
The knowledge and insight of a small business owner.
Compassionate, personal attention valued by individuals and families.
An attorney born in the Kansas City area who is familiar with the communities that make up the metro area.
Finding a knowledgeable business, municipal law, or family law attorney with the ability to get to the heart of your legal matter shouldn't be difficult, and it isn't.
Call Us Today
Contact the law office of James R. Orr, in Westwood, Kansas, regarding your business, family, or municipal law matters. You can reach him by phone at (913) 262-7710, by e-mail, or by visiting the Contact Us page.